episode #5 of 1st season /
Air Date
: 3/3/76

written by
Wilton Denmark

Directed by
Alan J. Levi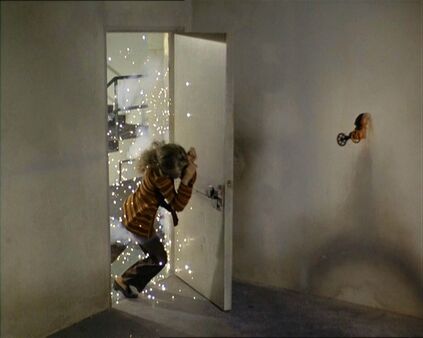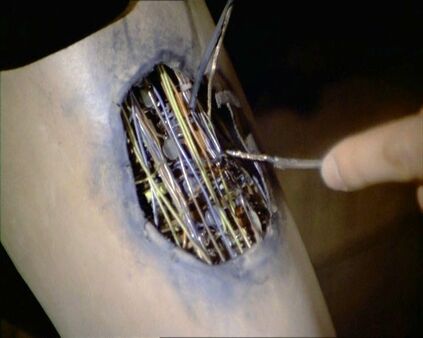 We're finally into some high stakes thrills in this series, nothing less than the possibility of a nuclear missile striking the L.A. area. The episode even begins as if it's a Six Million Dollar Man episode, with Steve Austin (Lee Majors in a special appearance) and Oscar Goldman (Richard Anderson) checking out a non-exploding missile which landed in the L.A. reservoir. Worse, radar had been jammed by unknown means during the crucial minutes, meaning that U.S. Defense has no way of tracking an incoming missile during those minutes. But it's not Austin at the center of the action; Jaime is selected to go to the huge estate of the rich Texas-style mogul (Forrest Tucker) because he's a personal friend of hers. It looks as if the missile had originated from somewhere on this rich guy's land and he is known to be displeased with the U.S. government most of the time, being quite right wing.
This gets to be more intense than what we're used to from The Bionic Woman episodes so far. Jaime is in the middle of some serious danger here and, at one point, she even gets her right leg badly damaged, so that she's limping for the rest of the episode. In this episode, it's Austin who worries about her, while Oscar is more relaxed; Oscar seems to have gained an appreciation for her abilities over the past couple of episodes. This benefits from the guest role by Tucker, who brings his old sure hand to the proceedings; there's also the mystery over whether his character has 'gone bad' as it were. At least one scene echoes one in the first Six Million Dollar Man episode,
Population Zero
, in which Austin hurled a post like a javelin. In the epilogue, Jaime and Steve Austin appear to significantly advance their re-emerging romance. BoG's Score:
7 out of 10

Bionic Trivia: actor Ben Piazza plays Tucker's #2 man here; he later appeared, looking a lot older with less hair, on the New Twilight Zone series, in the episode segment Chameleon, in 1985.


---
Permissions in this forum:
You
cannot
reply to topics in this forum