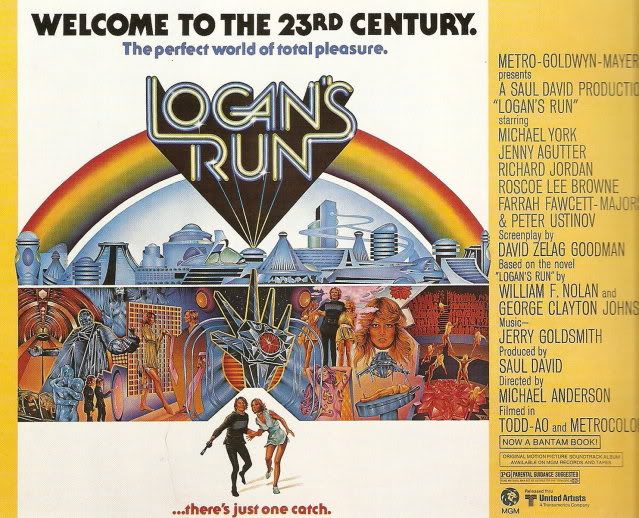 oh, yes there is... just one catch
.
I'll have to be honest here...the reason I went to see
Logan's Run
a 2nd time in theaters back in 1976 was Jenny Agutter...plain & simple. I couldn't get the picture of her in that diaphanous attire - hardly concealing anything in her first scene with Michael York - out of my mind. That said, there were other very attractive elements to this: big budget Sci-Fi pictures were still rather rare (just before
Star Wars
) and I was impressed with the scope.
Unfortunately, this film began on the downside with the opening credits - the shots of the multi-domed city were too obviously a model and threw me out of the picture before it even began, really. I tried to get those opening shots out of mind as the film progressed and mostly succeeded. Some of the interior long shots of the city weren't much better, however.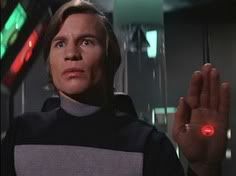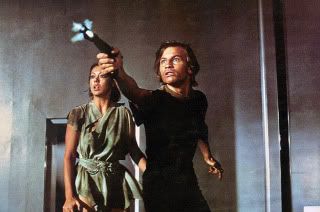 I'm also not too thrilled by the lack of any substantial backstory for this entire set-up; it's almost like some godling created this magical city one day and set up all the rules. Also, Logan himself is problematic: he's presented as one of the Sandmen villains at the start, then sent on a secret mission by the ruling computer. His motivations from then on are either ambivalent or self-serving; he is, after all, seeking to escape his own turn at Carousel (death) out of self-preservation - there's nothing heroic about that. Yet, he is depicted as the hero of the story for most of it, almost noble in his attitude (this may be the fault of actor York, who can't help but act in a certain manner; he's British, you know - that D'Artagnan ideal).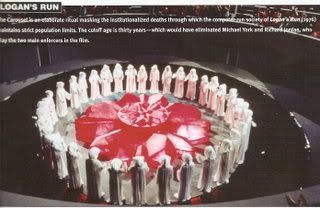 But the film was quite entertaining. I was kept hooked for most of it, as Logan & Jessica began their quest and moved from one interesting locale to the next (and Agutter even had a brief nude scene later). There was always something strange or wondrous going on. I liked the tense conflict that developed between Logan and fellow Sandman Francis (Jordan). Farrah-Fawcett was already becoming famous in the first season of
Charlie's Angels
. And it was great to see Ustinov appear amid all those cats in an otherwise- deserted Washington D.C.    

 BoG's Score: 7 out of 10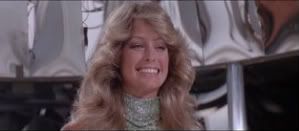 Besides the short TV series which followed,
Marvel Comics
adapted this into a 6-issue series, art by George Perez. There were 2 more issues that attempted to continue the story without Perez (art by Tom Sutton), but the series was then canceled.
Some Trivia
on the casting:
Jon Voight was in talks to play Logan but nothing ever came of it. William Devane actually signed on as Francis but felt he was wrong for the part and bowed out. Lindsay Wagner was considered for the role of Jessica, the part that went to Agutter. William F. Nolan is very proud of his baby (
Logan's Run
and the sequel novels,
Logan's World
and
Logan's Search
), referring to it by such descriptions as a '
global phenomenon
.' I'm going by dim memory, but I think he (or Johnson) got very upset at writer David Gerrold way back in the day (late seventies) after Gerrold said some unkind words about the concept; Gerrold may have been referring more to the movie, less the novels.
Last edited by BoG on Mon Sep 23, 2013 12:38 am; edited 1 time in total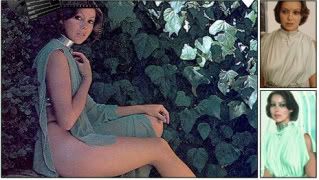 Here's a fan-made trailer that imagines what
Logan's Run
would have looked like if it were originally released in 1936
---
Permissions in this forum:
You
cannot
reply to topics in this forum